I've been on the lookout for pesky Alexanders for a while now. Mostly because I've read about how widespread they are, and about how they came to the UK with the Romans as a food stuff. Anyway, I've had a few moments where I've thought I have them, but then I'm not sure. The difficulty is that they're not in flower until April, maybe late March, but definitely not in January and February.
Alexanders in Mudchute Park
So anyway, I was reading about making Gin Alexanders and getting irritated this weekend. After I'd given up I was reviewing my photos from last week, where I'd laid a broken ash twig on some weeds as a contrasting background. Guess what those weeds were? That's right, and a great big pile of them too; And I'd seen them growing in quite a few different spots in the park.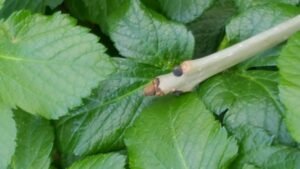 In my garden
As if that weren't frustrating enough; I was chasing our pet rabbits away from the flower bed, as usual, and guess what I spotted growing in the corner behind the Elder tree? Yep, pesky Alexanders again!
It could have been worse, at least I know I can find it now.