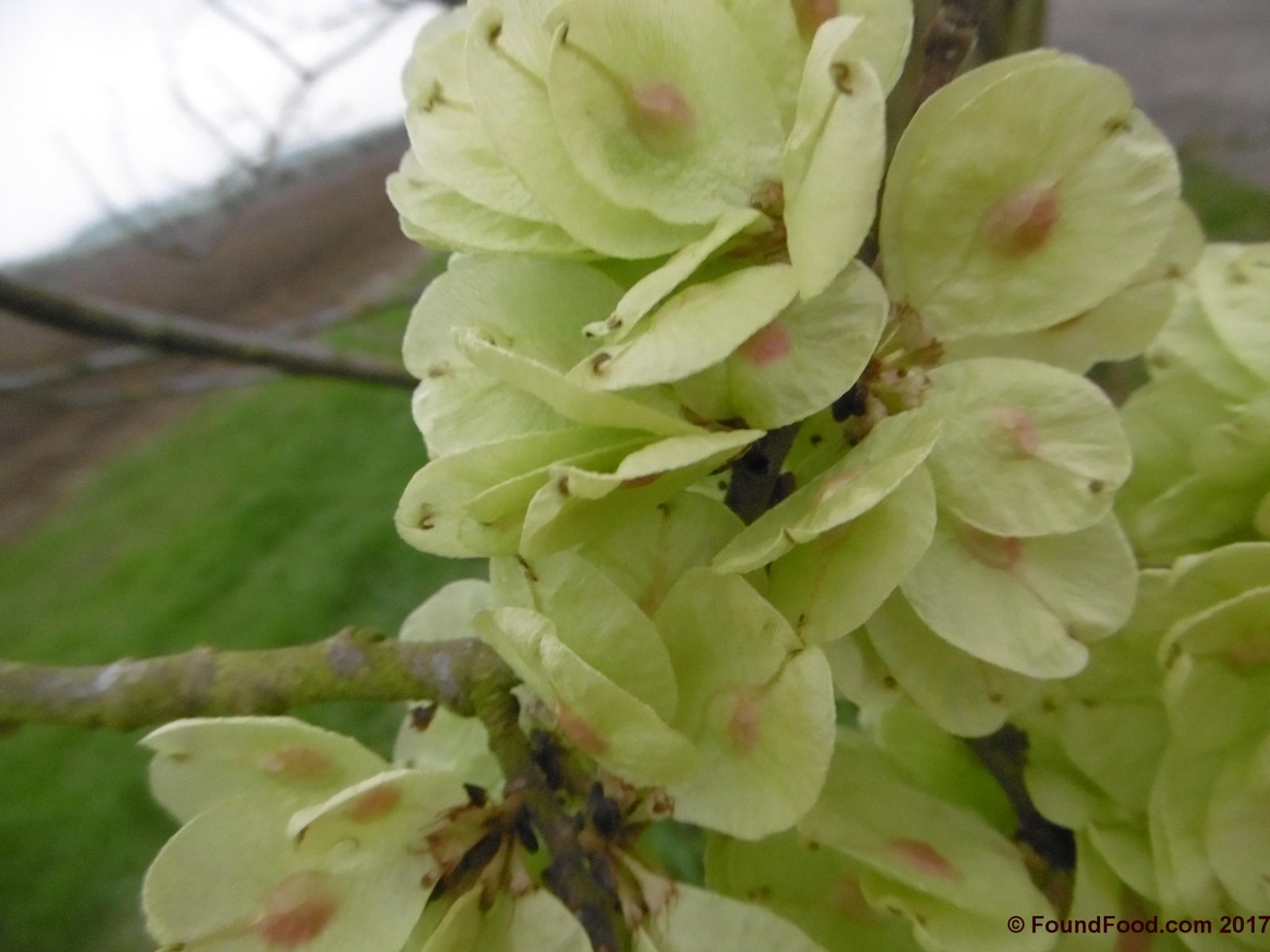 Hedgerow Beauties – Edible Spring Flowers
Given the time of year, we all know that the countryside is full of green and flowers, I was out looking for edibles when I came across these edible hedgerow beauties, so I thought I'd share these spring flowers with you.
Wych Elm (Ulmus glabra) spring flowers
First up is the Wych Elm. This tree, with one of the prettiest flower bunches over also has a great many uses. Sticking with the edibility, the young leaves are edible (raw or cooked), the inner bark has been dried and used to thicken stews, and the seeds are also edible.
Greater Stitchwort (Stellaria holostea)
Greater Stitchwort is one of those anonymous white spring flowers in the hedgerow or on the side of the road that largely gets ignored. Until you take a closer look, that is.
The flower is made up of five white petals, lobed so deeply that they look like ten petals. Five green sepals support them, and the stamens are yellow tipped, growing from a green centre. The green parts look very much like grass before the flowers open, apart from the fact that the edges feel quite rough; As does the stem, which has a square cross-section.
The green shoots, flower buds and flowers are all edible raw and cooked. You can chop them straight into a salad.
Forget-Me-Not (Genus Myosotis)
Forget-me-nots are tiny blue spring flowers which you could easily walk by, if it wasn't for the striking contrast of the blue against a green background.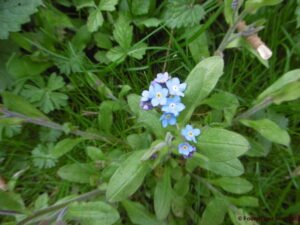 Forget-me-not covers about 74 species, but the flowers are usually pink/purple in the bud, turning blue when they open. The flowers have five petals, five sepals, yellow centres and are under one cm across. The leaves are long, thin, and unstalked. The stems are hairy, and the leaves are also hairy sometimes.
The flowers are edible and you can eat them as a walking snack, to decorate cakes, and in salads.
Primrose (Primula vulgaris)
Sometimes, with these wild flowers, it's hard to believe that they're not cultivated because they look so perfect, and in my opinion, the Primrose is one of those.
Easy to recognise, Primula vulgaris has a rosette of crinkly, tongue-shaped leaves that are so wrinkled that they look old even when new. Each flower grows from it's own stem (which has fine hairs) and has five pale yellow petals, with a darker yellow centre. Sometimes, the darker yellow centre forms a pentagram.
WARNING: I've eaten the flowers raw, and the leaves both raw and cooked, yet some people have reported that the leaves have caused a rash. It's worth checking first, and if the leaves do cause a rash or any kind of contact dermatitis, definitely do not eat it.
https://foundfood.com/wp-content/uploads/2021/03/Wych_Elm3C1.jpg
1536
2048
Gavin
https://foundfood.com/wp-content/uploads/2021/01/Found_Food_newlogo-300x129.png
Gavin
2017-04-13 08:02:42
2021-03-30 16:35:56
Hedgerow Beauties – Edible Spring Flowers